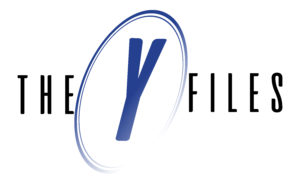 ---
This Show is for EVERYONE!
Whether you are atheist, agnostic, Christian, or a different religion all together... this show is for you!
Welcome to The Y-Files! A part of KNNA The Cross that tackles some interesting and sometimes tough questions!
   Captain Kirk and David invite Pastors on to the show to help answer and discuss tough topics like: The Validity of the Bible, Jesus Existence, Abortion, Creation, The Trinity, Sacraments, Artificial Intelligence, Suffering, The Supernatural, and yes, even UFO's and Extra-Terrestrials!
   We may not have all the answers, but by starting with Scripture (see "How Do We Know the Bible is the Word of God?") as our foundation, we can go from there to do our best.
   Tune in to The Y-Files every Sunday afternoon at 2pm! Or check out the replays at 11am Tuesdays and 6pm Thursday! And of course, check out the archive for the episodes that no longer air!
---