Music of the Big Band Era
Welcome to "When Music Was Music," music from the big band era . . . with historical footnotes of the era, of the bands themselves, news and announcements from the voice of Confessional Lutheranism here in Lincoln NE, "shameless" promos for the modern big bands in our area, and more.
   I am Ol' Lovable Jack Kirk and I am your host for two hours every Friday evening beginning at 7:PM right here on The Cross KNNA FM 95.7 in Lincoln, Nebraska.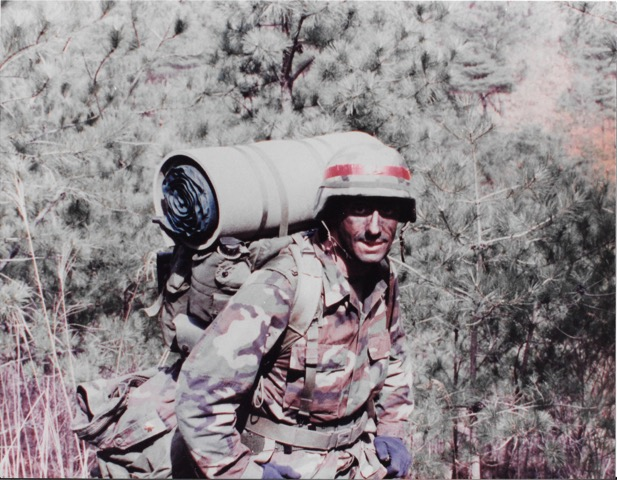 As you can see, I served in the Navy. From 1981 through 2002 I served as Chaplain, retiring in 2002 with the rank of Commander. And you can also see, I served with the Marine Corps as well, as Navy chaplains do. My lovely bride through all those years remains first and always my "lovely bride," a pastor's wife, a Navy Chaplain's wife, and a Naval Officer's wife.
    "When Music Was Music" is an ambition that was given an opportunity here at KNNA. Since Opportunity doesn't knock often, I "seized the moment." I hope you find my big band program fun, locally informative, historically interesting, and filled with music that is a pleasure to listen and dance to.
   I also host "Time Tunnel" every Sunday evening at 7:PM. Time Tunnel is a journey into old time radio, because when we listen to radio our "Mind''s Eye" is far more vivid than seeing actually is as with television. That's why When Music Was Music created Time Tunnel. Please join me every Sunday evening at 7:PM right here on The Cross KNNA FM 95.7, and I hope you'll agree that your journey into the time tunnel of your radio was indeed enjoyable entertainment, and that it was loads of fun creating your mind's images of what the characters presented on the program while you got involved in the story.
   Thank you for visiting my KNNA page. I hope you will be a regular listener and that our radio friendship may continue for years to come.
   Yours Truly, Ol' Lovable Jack